What Tech Does the 2022 Mirage G4 Have?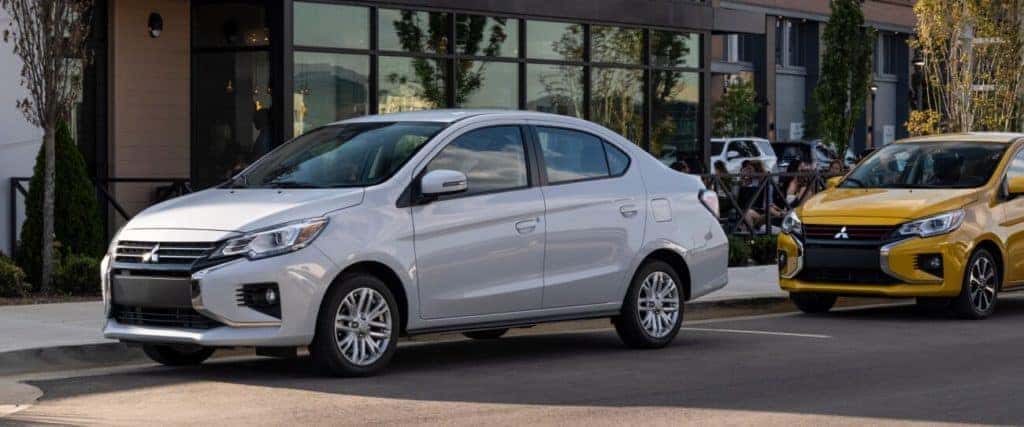 If you're looking for a small but eye-catching car to drive around the city or zoom down the highway, take a look at Mitsubishi's 2022 Mirage G4. You'll find an affordable car that commands attention and makes you feel like you're part of a high-tech world. 
Comfort and Convenience
With Mitsubishi's Fast-Key and Push Button Start system, you don't need to fumble in your pockets for your key in order to start the car. As long as the transmitter on your key is within a certain range of the Mirage G4, your doors will automatically unlock. With the Push Button Start, you can start the car with just one touch. You don't even need to take your keys out at all!
The Mirage G4 comes with standard automatic climate control on all trim levels, so your car will adjust to your preferred temperature without needing to worry about knobs and dials as you're driving. The SE trim even comes with heated front seats for maximum comfort.
The CVT automatic transmission switches between gears as needed to use less gas while you're driving. That's a big bonus these days as the gas prices keep rising. The Mirage G4 gets an impressive 35 mpg in the city, and 41 on the highway for a combined 37 mpg. That's one of the best in its class. 
Connectivity and Infotainment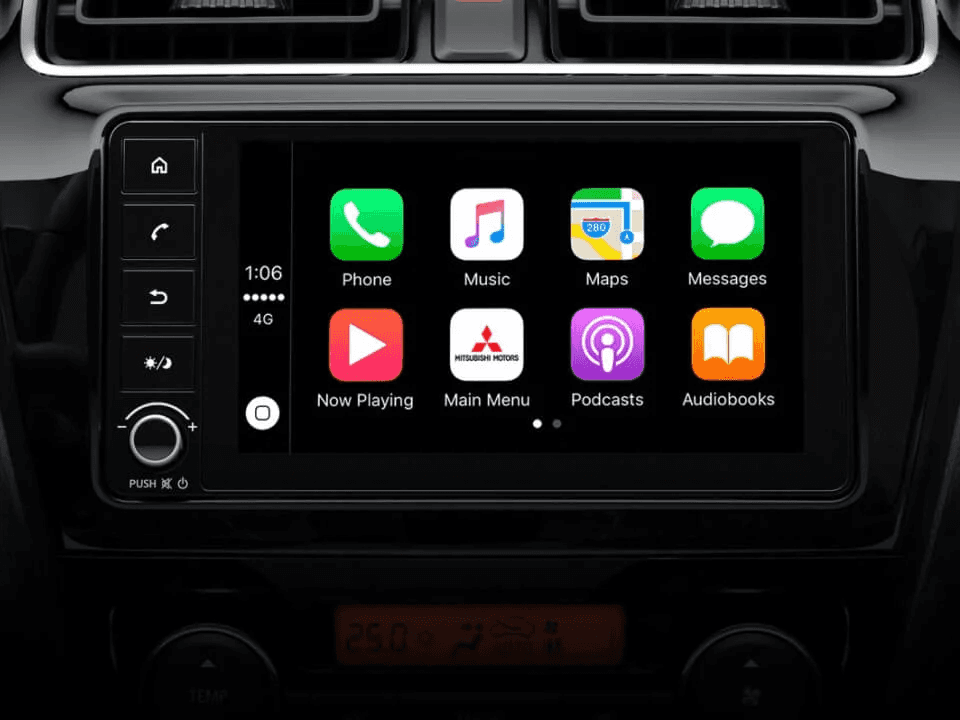 The Mirage G4 has plenty of the latest technology to keep you connected when you're on the go. There's a standard 7" Smartphone Link Display where you can connect your phone to take calls, send texts, and browse emails. It's easy to navigate your music playlist with the display at your fingertips. You can also access your apps for maps and directions to display on the screen. The highly visible display makes it easier to keep your eyes on the road ahead.
Bluetooth connectivity is standard, so you can stay wire-free and keep your hands off your phone while you're driving. You can be assured that you're making safe choices by not trying to handle your phone while you're on the road. The system is automatically compatible with Apple CarPlay and Android Auto for your entertainment needs. 
A four-speaker audio system is standard, but it can be upgraded to a premium Rockford Fosgate sound system to make the most of your music selections. 
Helpful Safety Features
The Mirage G4 comes with standard automatic emergency braking to help keep you safe in dangerous situations. A Forward Collision Mitigation system is standard, and the Pedestrian Detection feature can understand if a person is crossing the street in front of your car, and it can apply the brakes faster than you might be able to react without the help of technology.
Some optional features include lane-departure warnings and automatic high beams and windshield wipers.
The rear-view camera system is helpful in situations when you need to back up or park the car in a tight spot. It gives the driver a full view of what's behind the car so there are no blind spots. Finally, you might feel like you're a master of parallel parking.
The Active Stability Control system can sense when your car is starting to skid or drift out of your intended path. It takes action to help straighten out the car and keep you on the road. You can drive with much more peace of mind in rainy or icy weather. 
Smaller cars can sometimes struggle to climb steep hills, but the Mirage G4 has you covered. When you're on a hill, the Hill Start Assist feature kicks in so your car doesn't roll backwards.
Smart and Stylish
The 2022 Mirage G4 comes in a variety of bold colors and is also available in an exclusive Black Edition trim. The Black Edition comes with 15" black alloy wheels, black side-mirror caps, and a black roof spoiler. Vibrant red grille accents are sure to get some attention, and a leather steering wheel with red stitching makes it feel fashionable and sophisticated on the inside. 
At Lawrence Mitsubishi, we're ready to make the Mirage become a reality. Come check out our new vehicles and get ready to enjoy the journey.