Service
Lawrence Mitsubishi Service Department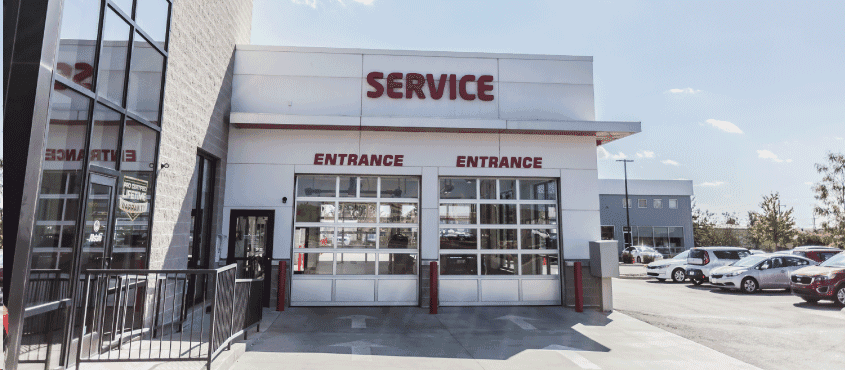 Mitsubishi Factory Certified & ASE Certified Technicians
Welcome to the Lawrence Mitsubishi Service Center. With our team of top notch advisors and technicians, your car is in excellent hands. Every new and used car goes through a thorough inspection performed by our ASE certified master technicians to insure that everything is in order. ASE certified means that our technicians have been through a multitude of training and tests and have the knowledge and means to inspect and fix the cars that come into the shop. We are the only Mitsubishi certified service center within 50 miles. Your car service needs are our top priority.
Your car is one of the biggest investments you can make and keeping up with regular maintenance will make sure that the life of the car lasts a long as possible. Even if you get your car handed down to you by family or friends, maintenance will keep your car good as new. Regular maintenance for your car includes coming in every 7,500 miles for an inspection and oil and filter change. To make sure that you do not violate your warranty, make sure that you read up on your owners manual and if you have any questions make sure to ask.
Here are a list of some of our services:
Oil and filter change
Tire rotation
4 wheel alignments
Tire repairs
Cabin and Air filters
Adding Nitrogen to tires
Wiper Blade Replacement
Balancing Tires
Brake Service
Battery tests
Coolant System Exchange
Fuel System Service
There are many more services that we offer. If you would like to find out more please feel free to give us a call at 785-856-8700.
Making a service appointment is always the best, but Lawrence Mitsubishi understands that your life is extremely hectic and time is valuable, so an appointment is not necessary. We also offer a shuttle service if you are needing a ride within the Lawrence city limits. If you choose to schedule an appointment you can give us a call at 785-856-8700.
Our Parts Department is also an amazing asset to Lawrence Mitsubishi. Our parts experts are knowledgeable and available to answer any questions you might have on any accessory or part for your car. Feel free to call them with any questions or concerns you might have about a part or accessory at 785-856-8700.
We understand that your car is important to you, and our advisors know that. They treat your car like their own and make sure that there is no sugar coating when it comes to your car. They make sure you know what needs to be done at a fair price. Our team in the Service Department makes sure all of your questions are answered and are always around to answer anything that comes to mind after your service. We truly want to make sure that you have the best service experience here at Lawrence Mitsubishi.