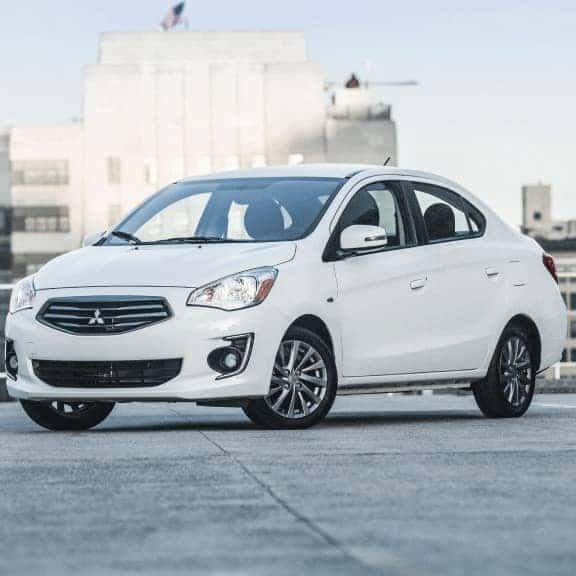 Mirage G4
---
**Trade Credit- Trade in vehicle must be no more than 4 years old. Trade in must have less than 50K miles.
Looking for an exciting new car that'll still leave plenty of room in the budget for gasoline? Look no further than the fun, affordable Mitsubishi Mirage and Mirage G4! The popular, fuel-efficient Mirage series is the kind of new Mitsubishi that gives more people the chance to turn some serious heads. It's a great car with a price tag that's in range for almost any car buyer!
Choose the flexible cargo capacity of the Mirage hatchback for all those big grocery trips or stops at the hardware store. Folding down the back seats can open up additional room for those big purchases. The G4 sedan is perfect for young professionals and young families looking for dedicated trunk space in a sleek, affordable package.
Both models are among the most fuel-efficient non-hybrid vehicles on the market today. Choose a manual or continuously variable automatic transmission, among your many customization options. The experts at our Mitsubishi dealership will let you test drive both so you can choose the car and transmission that works best for you.
Imagine it! A car dealer that's looking out for you! It's true every day at Lawrence Mitsubishi. Come in and see how easy we make the car buying process, from choosing the perfect model to financing it and even making sure you have the right coverage to protect your investment.