SUVs & Crossovers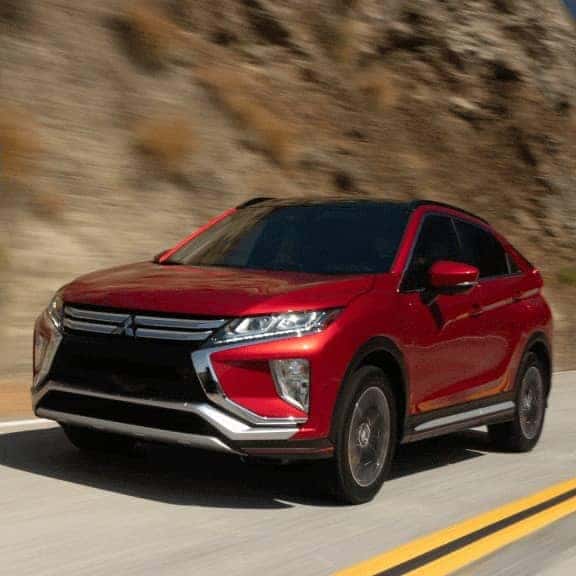 Eclipse Cross
Avg. Market Price
$25,965
Need the flexibility and rugged good looks of an SUV with the fuel efficiency and handling of a car? Look no further than one of the many crossover SUVs offered by Mitsubishi. These vehicles offer top tier performance and unibody construction for a well-rounded new car experience. Whether your family is growing or you just want a vehicle that can do more than a car, the new Mitsubishi crossover line-up has something to fit your needs.
Although many manufacturers like to refer to crossovers as "smaller SUVs," your Lawrence Mitsubishi dealership offers crossovers in a variety of sizes, from compact to full size. Standard SUVs use body-on-frame design, allowing them an incredible towing capacity, but don't let that slow you down, even a crossover SUV with unibody construction can tow 3,500 pounds or more with the right options.
Of course, choosing a crossover SUV is just the first step of your new car buying journey – you also need to find a reputable car dealer to help you complete the paperwork. At Lawrence Mitsubishi, we'll not only walk you through your many crossover SUV options, you'll have access to our in-house financing team, car insurance experts and you'll receive a complementary True Lifetime Warranty to keep your SUV running at its best for as long as you own it.