Mitsubishi Motors Ranks 3rd Highest Customer Service
Well, the people have spoken – and J.D. Power has heard them. This year, Mitsubishi Motors has been awarded with the #3 spot in overall customer satisfaction, beating out well-loved mass market brands like Toyota, Chevrolet, and Honda!
The J.D. Power customer satisfaction survey looks at the experiences of real customers who own or lease one to three-year old vehicles and measures five categories of the service experience. Those are: service quality (29 percent of the score), service facility (19 percent of the score), service initiation (18 percent of the score), service advisor (18 percent of the score), and vehicle pick-up (16 percent of the score). The 2021 study was based on responses of 62,519 verified registered owners of 2018 through 2020 model year vehicles.
A Little Mitsubishi History
Wondering where Mitsubishi cars are from? Well, Mitsubishi started building cars way back in 1917, producing its own Model-A, the first mass-production car in Japanese history. From there, the company worked on perfecting the automobile, and in 1962, Mitsubishi Motors won its first entry into an international motorsports event with the first vehicle to be aerodynamically tested in Japan: the Mitsubishi 500 Super Deluxe.
The 1970s were a time of experimentation for the brand, with it diving into R&D for electric vehicles designed for the mass market. By 1971, the first Mitsubishi vehicles started hitting American shores, rebranded as the Dodge Colt. Mitsubishi branded cars launched in the US in 1982, with the Tredia, Cordia, and Starion models leading the charge.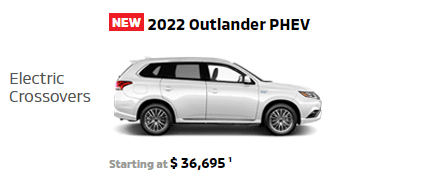 Since that time, Mitsubishi has been a strong contender in the American automotive market, even opening an impressive manufacturing facility in Normal, Illinois, in 1988. After producing more than 3.2 million cars for both Mitsubishi and Chrysler, it was closed in 2016 due to slumping car sales. Despite the dip in the mid-2010s, Mitsubishi is back on the upswing, with steadily growing sales numbers across all vehicle categories.
If you're wondering "will Mitsubishi stop making cars?" the answer is a resolute "no." The brand is strong globally and has even totally redesigned some popular lines for the 2022 model year. Mitsubishi continues to have a lot to offer car buyers looking for a great deal.
Where Mitsubishi is Made Today
Although some Mitsubishi parts are still made in North America, Mitsubishi car plants are all currently located across Japan. Different plants specialize in different models, for example, the more technologically advanced models are born in a plant in Kurashiki, Okayama, Japan. Reach and Development is largely housed in Okazaki, Aichi, Japan, but there's an additional development and design facility in Ann Arbor, Michigan, as well.
It's in these locations that exciting new vehicle designs and tech are created, including the equipment included in the totally redesigned 2022 Mitsubishi Outlander and 2022 Eclipse Cross. These vehicles will be available for sale in 2021, but here's a little preview of what you can expect:

Starting at just $25,795, the 2022 Mitsubishi Outlander is the full-sized SUV you've been waiting for. With luxury-class seating for seven and a gracefully rugged exterior with rounded angles and bold features, the redesigned Outlander is ready to take you literally anywhere. So, go ahead, hop in the driver's seat, the MI-PILOT assist system will help you get to your destination with as little hassle as possible. It's your personal driving assistant on the go!
Built with just one word in mind: "Kodawari," which means "an uncompromising devotion to our craft," the Mitsubishi Eclipse Cross is a crossover SUV like none other. From the sporty exterior inspired by its namesake, the Eclipse Coupe, to the go-anywhere all-wheel drive transmission available on all trim lines, the Eclipse Cross is a vehicle that will truly take you places. Starting at just $23,395, the five-seater is the perfect size for today's commute and this weekend's camping trip.