Mitsubishi Eclipse Cross: Today and Tomorrow
When it comes to crossovers, it's pretty much all been done, hasn't it? Well, not if you're Mitsubishi and the "it" in question is the Eclipse Cross. Although the Eclipse line was recently brought back as a sporty crossover SUV, it's getting a makeover for the 2021 season. The 2020 Mitsubishi Eclipse Cross is no slouch, though. There's a lot to love about them both.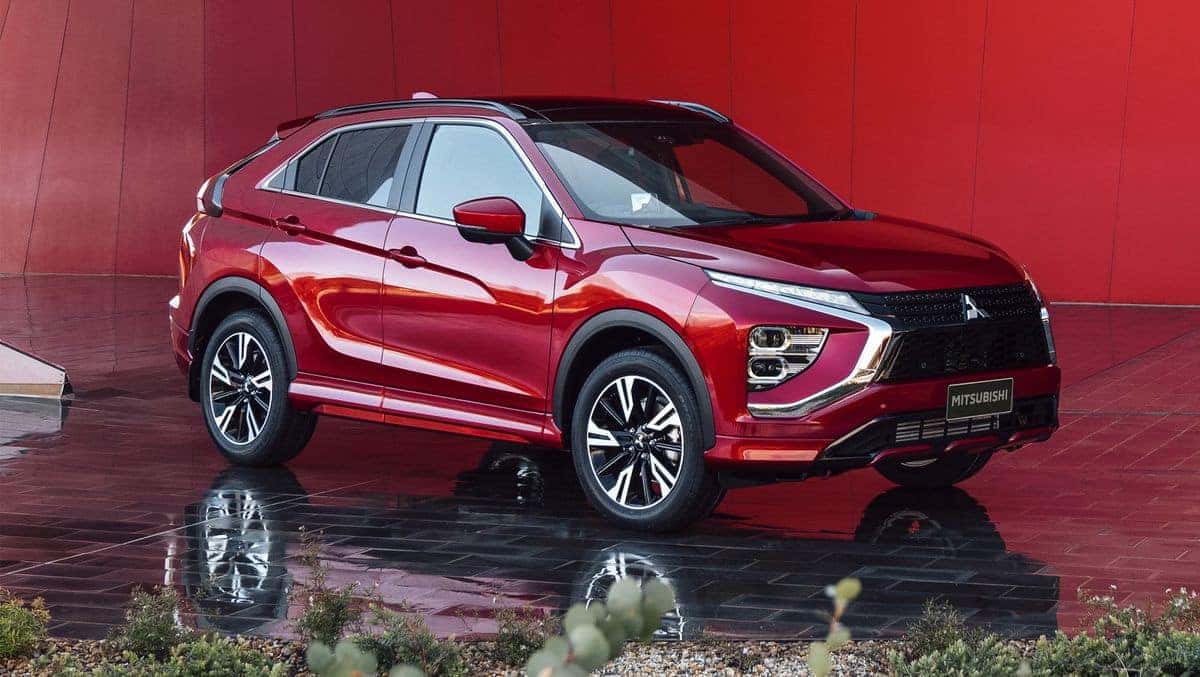 What They Kept
From 2020 to 2021 (actually called the 2022 Mitsubishi Eclipse Cross), there were pretty significant changes, but at its core, the Eclipse Cross is very much the same as it has been. Both models boast a turbocharged 1.5 liter inline four-cylinder engine producing 152 horsepower and 184 foot-pounds of torque. A continuously variable transmission is standard, along with front-wheel drive. For a little extra, both 2020 and 2022 Eclipse Crosses can be upgraded with all-wheel drive.
Because these were the things that remained, you can expect that the EPA estimated 26 miles per gallon city and 29 miles per gallon highway to be inherited by the 2022 model. The ride should also be very similar, since the comfort-tuned suspension hasn't changed significantly. Car and Driver reports smooth sailing, even over broken pavement and railroad crossings. It's exactly what you want from this type of crossover.
What's Changing
The big changes in the Mitsubishi Eclipse Cross came in styling and interior details. The 2020 model was a bold vehicle with a lot of sharp angles, especially on the liftgate, giving it a very dramatic look that set it apart from other crossovers. However, several of the stylistic choices that gave the 2020 model so much pop weren't beloved by everyone, turning it into a vehicle that people either loved or loved to hate.
A few of the changes you'll see in the 2022 Mitsubishi Eclipse Cross will certainly turn heads, but may continue to meet with polarizing visual effects, possibly for being a little too little itself this time around. Here's where the biggest tweaks will be found:
The Hatch. Everybody's talking about the hatch. The 2020 model had an angular hatch much like the Pontiac Aztek, with a split rear-window design. The 2022 model is more in line with other crossovers in its class, with less well-defined character.
The Front End. The grill shape, bumper, and headlights all got a facelift for 2022. The car-like grill has been swapped for something a bit more suited to a sporty SUV, with additional detailing changes to the lighting assemblies to give them a more minimized appearance during the daytime.
Navigation Control Reorganization. The eight-inch infotainment screen in the 2022 Mitsubishi Eclipse Cross is moving closer to the driver for better access during driving. In addition, the touchpad controllers on older models are getting swapped out for volume and tuning knobs located directly on the display, since the screen itself is now touch-sensitive.
What About the PHEV?
Oh, and there's talk about the 2022 Eclipse Cross being made available as a plug-in hybrid electric vehicle (PHEV). The rumors are true! The twin motor four-wheel drive PHEV powertrain is the same as what's available currently in the Outlander PHEV, with the electric motors being attached to a 2.4-liter MIVEC engine with a single-speed planetary gearbox. It will be able to automatically select between EV, series hybrid, and parallel hybrid driving models for various road conditions.
Which to Choose: 2020 or 2022?
If you've been wanting a Mitsubishi Eclipse Cross, but electric, well, the 2022 is the vehicle for you. However, if you'd prefer a stronger styled, conventional gas-powered vehicle, you may want to go ahead and jump on the 2020 Mitsubishi Eclipse Cross. After all, the dramatic lines of this Eclipse Cross are the trade-off you'll make for the 2022 model.
Both are excellent vehicles built on the same platform, so you won't notice a great deal of performance difference. What you will notice are changes in design that some Eclipse Cross fans are in love with, and others not so much. But that's pretty much exactly what you'd expect from the Eclipse Cross.