Is The Mitsubishi Mirage/G4 The Best Car For City Living?
Driving in a city can be an exercise in patience, disappointment, and trial and error. Sure, it's great to take your luxury sedan to a bar or downtown district, but where are you going to actually be able to park it with so many tight parking lots and small spaces? The stop and go traffic of a crowded metro area certainly doesn't demand sports car-like power, since you'll rarely top out over 35 miles an hour.
You know what works great in these kinds of places? Compacts and hatchbacks! These tiny cars can get into and out of the trickiest spots, parallel park on a dime, and are practically designed for narrow streets filled with cars.
If you're shopping for a compact car or a hatchback to get around the city in, the new Mitsubishi Mirage and Mirage G4 are great urban warriors with low entry prices that make them affordable options for anyone, from college students to busy professionals looking for a runabout car.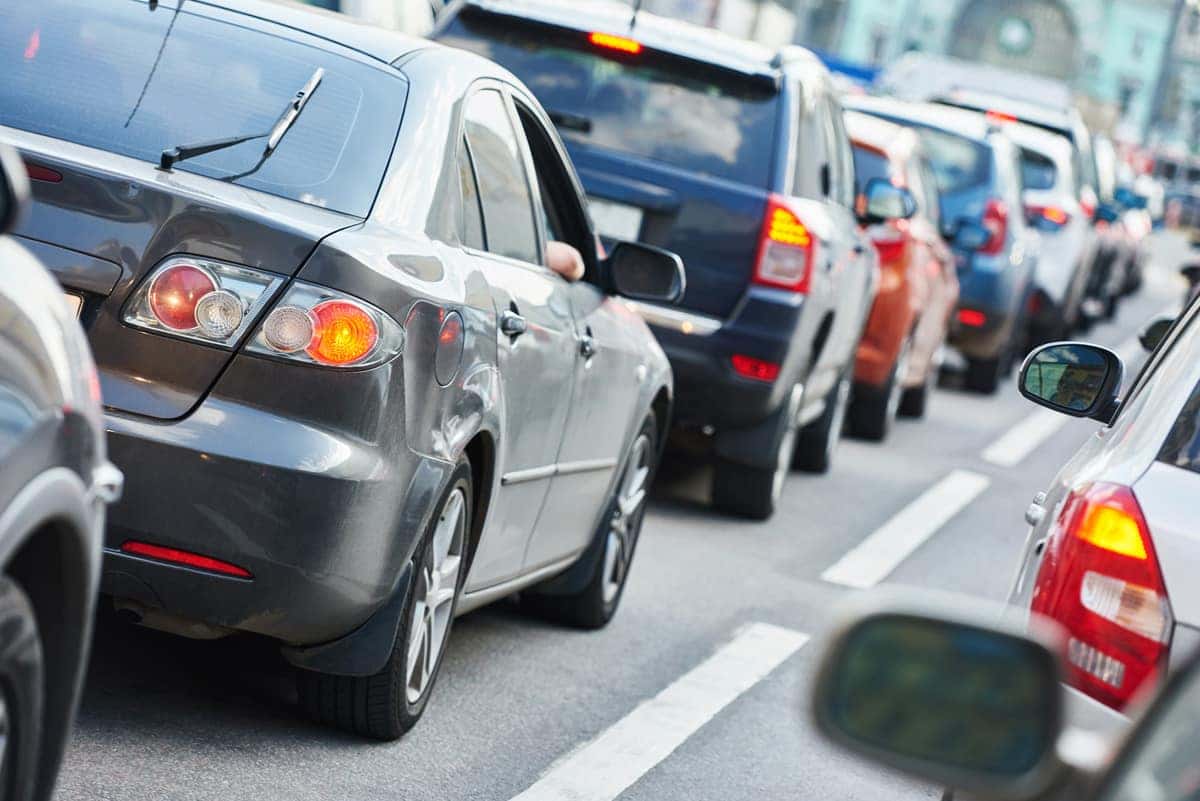 Say Hello to Fuel Economy
All that metropolitan driving can really soak up the gas, especially if you're in an area where it takes a half hour to get anywhere, even to the nearest grocery store. Long commutes and long trips to the store make it even more important that your car is able to really perform when it comes to fuel economy. As it happens, both Mirages have your back when it comes to saving money.
Not only do they have low entry price points, they're great on gas mileage! The Mirage hatchback gets 33 to 36 miles per gallon in the city, 41 to 43 miles per gallon on the highway, and 36 to 39 miles per gallon combined. The Mirage G4 is on par with 33 to 35 miles per gallon in the city, 40 to 41 miles per gallon on the highway and 35 to 37 miles per gallon combined.
So, while they're not electric vehicles, the Mitsubishi Mirage and Mirage G4 are both in the extremely efficient category when it comes to fuel. The smaller fuel bills can make those trips to Costco feel a lot less draining on your pocketbook.
Sized and Designed for City Driving
At just 149.4 inches long and 65.6 inches wide (169.5 inches long and 65.7 inches wide for the G4), the Mirage is a car anyone can parallel park or squeeze into a tight parking lot. When your favorite independent bistro has a reputation for difficult parking, it's not a problem to get a good spot with a car made for both city driving and parking.
Missed your turn? No problem. The 15.1 foot turning radius of the Mirage (15.75 foot for the G4) makes it easy to execute a safe and quick u-turn even on a busy street. You'll find yourself zipping through the worst parking garages, dodging city hazards, and easily navigating the smallest streets like a pro. City driving can be a stressful nightmare, but it doesn't have to be with a car meant for urban environments.
But What About the Interior?
Although the interiors of the Mirage and Mirage G4 are both relatively basic, what they lack in design, they make up for in comfort. The front row is comfortable, with a 7.0-inch display or 6.5-inch touchscreen (depending on model and features) within easy view of the driver. Both Apple CarPlay and Android Auto are available, making it easier than ever to integrate your smartphone with your vehicle.
Cargo space on the G4 is limited to the trunk, which measures 12.6 cubic feet, but the Mirage hatchback is ample, offering 17.1 cubic feet, even with the rear seats up. If you need even more space for a trip to your favorite furnishing shop, folding those rear seats gives the Mirage hatchback a total of 47 cubic feet of cargo space. That'll hold a lot of thrift store finds or flat-packed furniture.
Don't Discount the Mitsubishi Mirage and Mirage G4
Even though the Mirage and Mirage G4 come in at very low price points, they're not cars to discount. In fact, they're an elegant solution to the complicated and multifaceted challenge that is urban driving. By choosing a car with exceptional fuel mileage, with a body size and style better fitted to the many obstacles city life can throw in your way, you may just find that driving is suddenly much less stressful, and possibly even fun again.