2020 vs. 2019 Mitsubishi Eclipse Cross
It's On! 2020 Eclipse Cross
This blog post is all about what's new with the 2020 Eclipse Cross! Yes, there are changes and these changes will hopefully help you choose between an Eclipse and other comparable brands.
Since Lawrence Kia has expanded to offer the Mitsubishi brand to our line-up, we are lucky enough to receive special information from the manufacturer on product, exterior, interior and safety changes and enhancements.
More Trims Happy Changes
When comparing trim levels of the 2019 Eclipse Cross with the 2020 Eclipse Cross trim levels, Mitsubishi added 3 2WD trim levels; LE, SE, SEL. Additionally, Mitsubishi added a package to the SE trim; Panoramic Sunroof & Roof Rails!! Who doesn't love a panoramic sunroof? I love mine and it was worth an increase in my monthly payment for sure. There's something about a huge sunroof that gives the feeling of roomy and comfortable riding conditions. I'm not sure why anyone would want a convertible when there's a panoramic sunroof option.
Now to review, the 2020 Eclipse Cross has the following trim levels:
ES Basic
LE Well Equipped
SE Better
SEL (Loaded)
Be Safe, Mitsubishi Has You Covered
The 2020 Mitsubishi Eclipse Cross just received an overall 5-star safety rating in the latest NHTSA crash testing. When I say Mitsubishi has your safety covered, it's true especially with the Eclipse Cross!
What's New for SE & SEL Trim Levels
To High Beam or Not to High Beam
While in most new car models, collision control and lane departure warnings are standard, the 2020 Eclipse Cross has Automatic High Beam (AHB) control. Now you can blame the car if someone thinks your high beams are on when they should be off.

I'm going to guess that more people don't use their high beams because they don't want to manage turning them off and on – off and on – off and on. I'm definitely one of these people. I can't remember the last time I intentionally used my high beams. Now accidentally, that's totally different.
In all seriousness, I love this feature and would upgrade my trim level to an SE or SEL to have the Automatic High Beams feature.
New SEL Touring Package
Adaptive Cruise Control (ACC)
The 2020 Eclipse Cross for the SEL Touring Package only, comes with Adaptive Cruise Control (ACC). Why is this such a big deal?

For starters, it prevents accidents, but it also shows you when someone cuts you off. I have the ACC feature in my vehicle and it's made me a better driver. Yes, I "was" that driver who'd take risks and squeeze in-between two vehicles when moving from the slow lane to fast lane and back and forth, but not anymore. When I started to realize the risks other drivers were taking, I eventually modified my driving style to not squeeze in-between vehicles anymore. Full transparency; I'm a middle aged woman and my days of teenage driving are over. Additionally, I'm a pleasant driver and I don't experience road rage often, so there's that as well.
Another Eclipse Cross ACC feature that's really cool is the Eclipse Cross will actually stop if the car in front of it stops. Note, it will only do this for 2 seconds and then let off an alarm meaning you need to apply the break manually. Whatever you do, don't accidentally press on the gas pedal instead of the brake pedal, because that would create an accident and we want you to drive safely!
Here's a detailed video on what it's like to use Adaptive Cruise Control in an Eclipse Cross:
Feel the Air in Your Hair or on Your Scalp with a Sunroof
As I mentioned above, the 2020 Eclipse Cross has a Panoramic Sunroof Package available for the SE trim level. It also comes with roof rails as well, so bring on that roof rack for that overnight bike or skiing trip.
Let's take a looksy; the sunroof is huge, it takes up ¾ the length of the roof!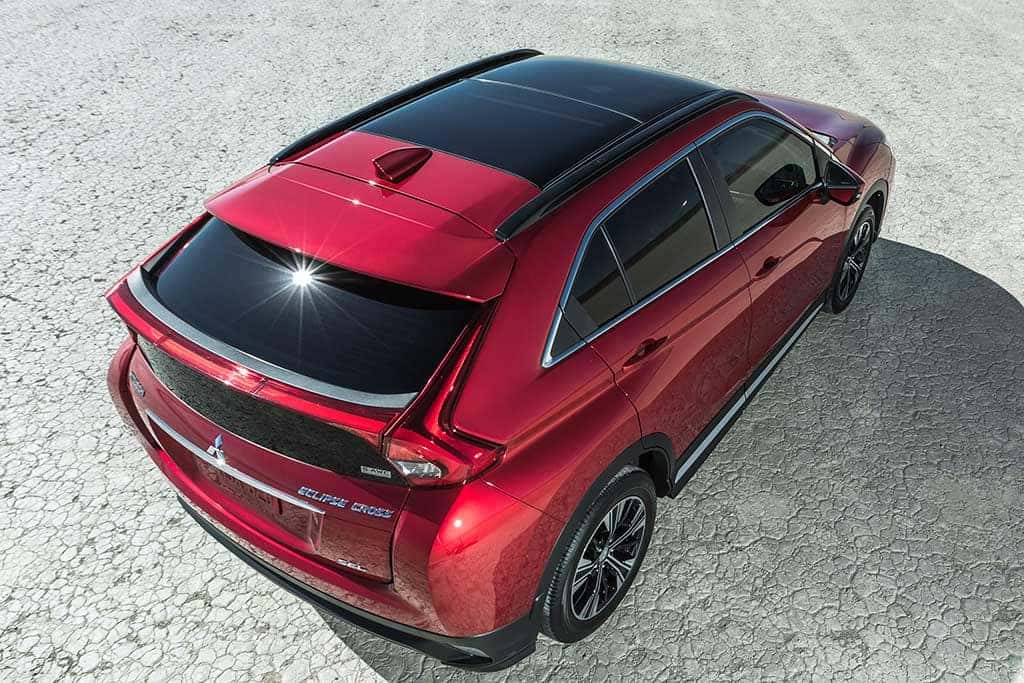 Sunroof looks can be deceiving unless you look at a sunroof from the inside. As you can see by the picture below, this sunroof contains 2 full sunroofs.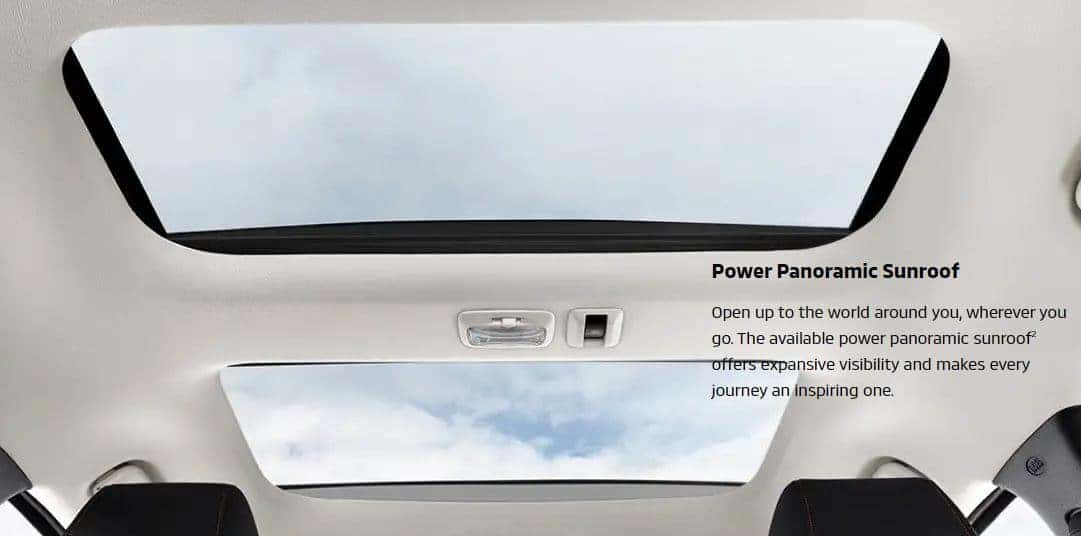 It's All About the Wheels
Something to know about how wheels are made and how chrome vs machine finishes are different.
Chrome vs. Machine Finished Wheels
Chrome is shiny, chrome is king, chrome is also known as bling and flash, whatever you want to call it, it's been around for a long time. Chrome wheels have been the dominant type of wheel finish for decades. As of recent, chrome finished wheels have gone down in popularity and many businesses are seeing a drop in chrome finished wheels by 50% est.. Manufacturers are still making chrome wheels, but machine finished is the new way to go.
What does machine finished wheels even mean? Seriously, like what machine is used to make them machine finished? I'm here to help, the machine is called a wheel lathe and it looks like this: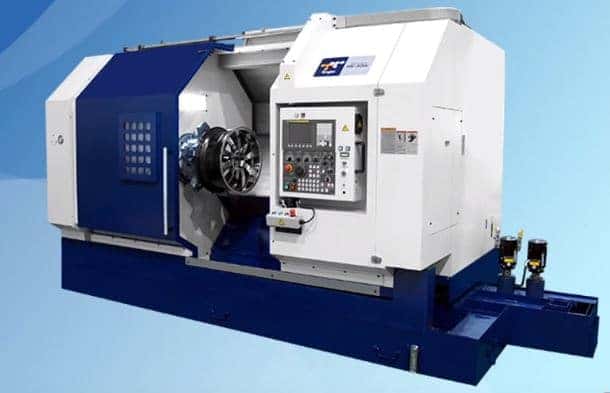 Inside of the machine lathe is a diamond cutting tool that chips away at the material as the wheel spins.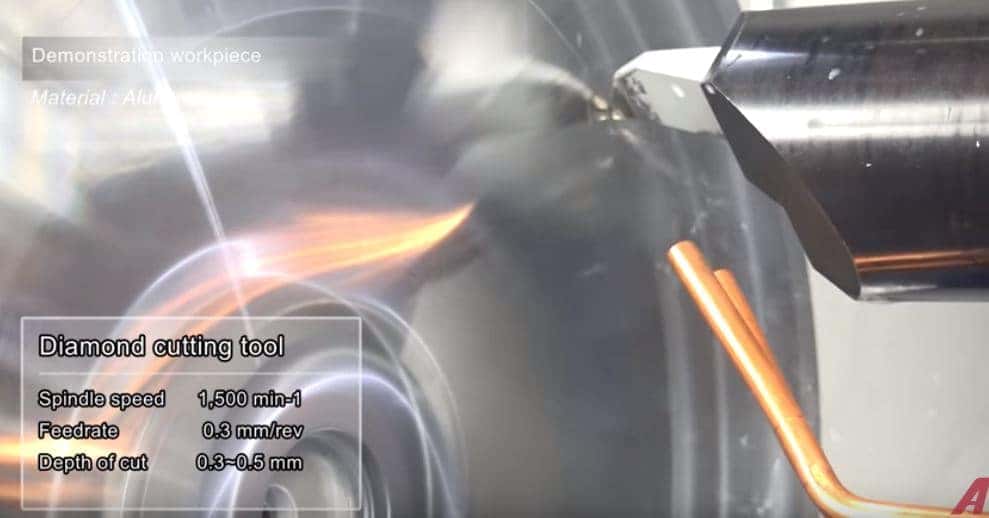 Here's a quick video on a wheel lathe and diamond cutting.
Looks aside from selecting a wheel finish, what are the advantages and disadvantages between chrome and machine finishes.
The process for chrome finish is complicated; a wheel rim comes from a mold and actually, both finishes chrome and machine finished come from a mold. After the mold is completed, a chrome wheel goes through:
Layer of zinc
Layer of copper
Layer of chrome
I thought Chrome finished meant dipping the wheel is a big bubbling vat of chrome, but that's not how it works.
And because 3 bullet points doesn't do the chrome plating processes justice, here are two videos detailing the process:
This video is just a basic video showing a wheel going through the process; there is no audio or narrative.

This video actually details the process as it happens to the restoration of an air filter cover:
If you're really interested in chrome, nickle and copper plating there are tons of videos on YouTube that show you how to DIY plate metal objects. My inner nerd loves this process, I'm not thinking about my jewelry.
Because the chrome process is so labor intensive, a disadvantage to purchasing chrome wheels are these wheels are more expensive. And because the machine finished process takes a machine and 1 person, the machine finished wheels are less expensive.
Another advantage to machine finished wheels are the wheels "look" lasts longer. Chrome finishing, just like a silver plated piece of jewelry, will eventually lose it's luster. Additionally it's a lot easier to scratch chrome finished wheels.
Are these two disadvantages the reason why chrome finished wheels are going out of style, I'm not sure, but know Mitsubishi has been listening to the changes in consumer taste and buying behavior.
The 2020 Eclipse Cross now offers machine finished wheels and we couldn't be happier!!!
2019 Eclipse Cross 16" Silver Painted Wheel Finished

2020 Eclipse Cross 16" Machine Wheel Finished

Looking Good with a New Eclipse Cross Badge
Are you tired of YouTube videos? It's been a bit time consuming to find them, but wow, I've learned a lot and I hope you have as well. Let's talk badges, badge are what's on the back and front of a vehicle showing the name of a brand and/or model and trim of the vehicle.
In the 2020 Eclipse Cross, The Mitsubishi badge has been removed entirely and replaced with an Eclipse Cross badge instead.  This is an easy way to instantly know if a Mitsubishi model is a 2019 or 2020.
Just an FYI, there are YouTube videos on making badges.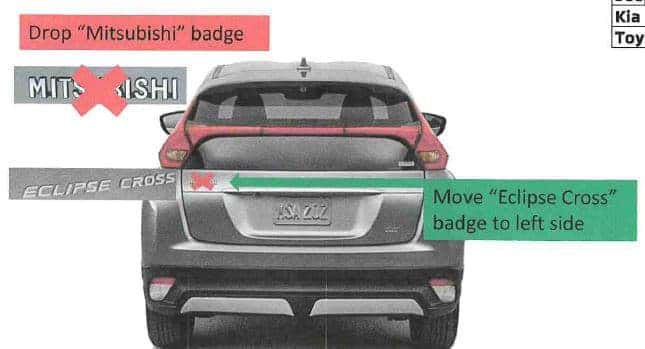 New Value Packages
Chrome ascents are available with the new chrome value package. This package includes chrome mirror covers, chrome door handle covers, bright lower door molding and finally lift-gate garnish.
Chrome Value Package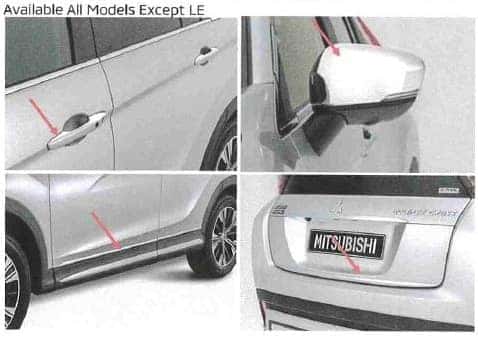 Black Value Packages
The black value package available on the 2020 eclipse cross is only available on limited additions models. It includes black hood badge, black lug nuts & locks plus door sill scuff plates.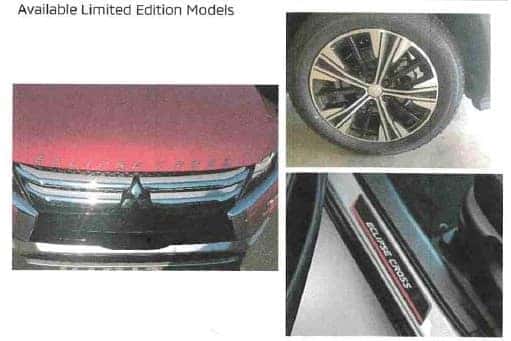 2020 Eclipse Cross Interior
Best Cold Day Feature Ever – Heated Seats
It is winter right now and I wish my car had heated seats! Why are heated seats so special? Well, when it's cold outside a heated behind is blissful! The ultimate of all ultimate comfort and worth every penny. The 2020 Eclipse Cross now comes with heated seats when purchasing the SEL trim level.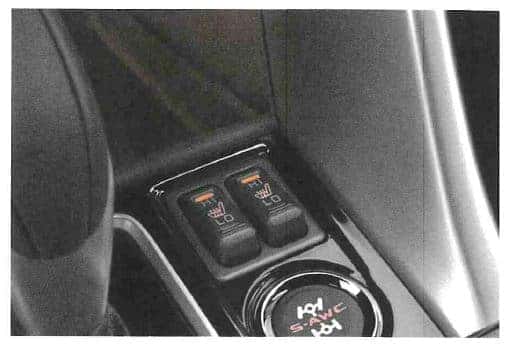 All Done Eclipse Cross Summary
My hope is that this post has given you an insight into the new features of the 2020 Mitsubishi Eclipse Cross.
Do you have any questions? If you do, let me know in the comments and I will do my best to answer your questions as soon as possible.