2020 Mitsubishi Outlander – What's New
What's Changed on the 2020 Outlander
The 2020 Mitsubishi Outlander has many new features that will make the competition and you take a second look. Mitsubishi is really taking driver and passenger comforts to the next level.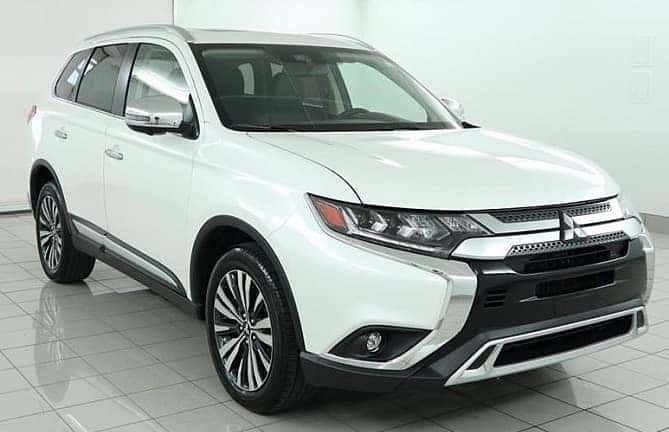 Additional USB Charging Port
In previous Mitsubishi Outlander models there was only 2 USB ports, the 2020 Mitsubishi Outlander has an additional USB port in the rear seating area allowing your passengers the ability to charge their devices. Now if they need a USB cord, that something you will need to have on hand.

Radio & Sound System Improvements
New Mitsubishi Power Sound System (MPSS) replaces the old Rockford Fosgate audio. Let's face it, every good car has a powerful sound system. No need to purchase sub-woofer or make your Mitsubishi car go boom, because with this sound system everyone will be hearing you before they see you.
Dashboard Changes
New 8 inch dashboard display with a smartphone link-up. All the new models coming out now have huge displays and the 2020 Outlander is no exception. Worried about not having Apple CarPlay? Well stop worrying, because since 2019 the Mitsubishi models have come with both Android Auto and Apple CarPlay. If Mitsubishi keeps increasing the display size, it will be an iPad before you know it.

HVAC
Redesigned heating and cooling control panel.One thing that I love about the 2020 Outlander is the HVAC controls, it's all digital which gives a sleek and sophisticated look.

Driver's Seat
Updated driver's seat to improve lumbar support. Now the driver can really relax into the driving experience with the updated back support built into the driver's seat.

Back Row Seating Updated
Changed 2nd row seating to improve comfort for passengers. Now when passengers ride in the 2020 Outlander, they have an extended seat to allow for a comfortable ride. Pack your bags, pick up your friends and take a comfortable road trip.

Safety Features Enhancements
Advanced safety features now standard on all trims. The safety features are high tech making the car smarter and the cargo safer.
Collision mitigation – ability for vehicle to stop on it own when detecting pedestrian or obstacle.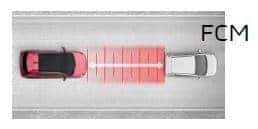 Lane departure warning – alerting the driver when swerving through driving lanes.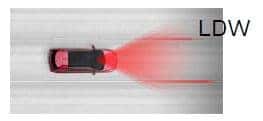 Automatic High-Beam
Headlights turn up high and low automatically without any manual levering. How nice is this feature. The longer I drive the more I don't even use the high-beams. It's like I don't want to forget to turn the high-beams to low beams in fear of upsetting other drivers on the road. And there are appropriate and inappropriate distances to even use high-beams. What are those distances you ask? While the precise distance varies from state-to-state, a good rule of thumb is high-beams must not be used within 500 feet of an approaching vehicle and within 200 to 300 feet of a vehicle you're following, according to driving-test.org.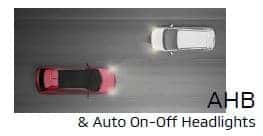 Auto-Dimming Rear View Mirror
Another smart feature in the 2020 Mitsubishi Outlander is the rear view mirror automatically dimming without you lifting a finger. When someone is following me and they have their high-beams on because they forgot to lower them, I always flip up my rear-view mirror to get the light out of my eyes. Now with this sweet smart feature, it's all done for me.
Homelink
The addition of Homelink adds a level of convenience every homeowner will love. No need to have your garage door opener hanging from the visor anymore. You can program the rear view mirror now to be your garage door opener. Not sure how to do that, visit the Homelink website for more details.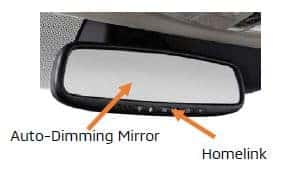 2020 Outlander Exterior Changes
Tailgate
One change to the exterior is Mitsubishi is dropping the Mitsubishi badge from the tailgate and moving the Outlander badge to the left side of the tailgate.
2019

2020

Color Changes
Mitsubishi has added a premium red color called Red Diamond. It's brighter and will replace the Rally Red. Who doesn't love a red flashy color. Just remember Red Diamond.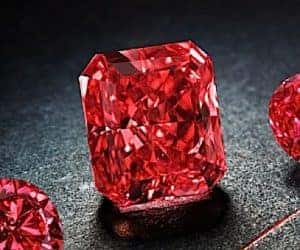 How Does 2020 Outlander Stack-up
With all these enhancements, I'm sure you're thinking, I bet that's going to cost me. Or maybe you're thinking,I bet the Chevy Equinox has those features too. Well, you are wrong. The 2020 Outlander comes with more standard features than its closest competitors.